Mixed Media Minis
At Your Own Pace Online Course
Working small and on multiple pieces is the perfect process to get out of over thinking and get your creativity flowing. I often use this method as a warm up before working on larger pieces or if I feel the larger format is too daunting. It takes the pressure off and instead you have permission to have fun. Art tiles are also great for taking art making on the road while traveling. But what excites me the most, are the tiny treasures of art that emerge from these miniatures.
Join me in this online course where you will work on multiple 3 x 4 in. tiles blending simple mixed media materials such as paint, collage, fabric, tiny found objects and more. I will also go over some simple ideas on how to make your art making portable and easy for travel.
All levels of art experience welcome. This class is also perfect for beginners getting their feet wet in Mixed Media. Learn More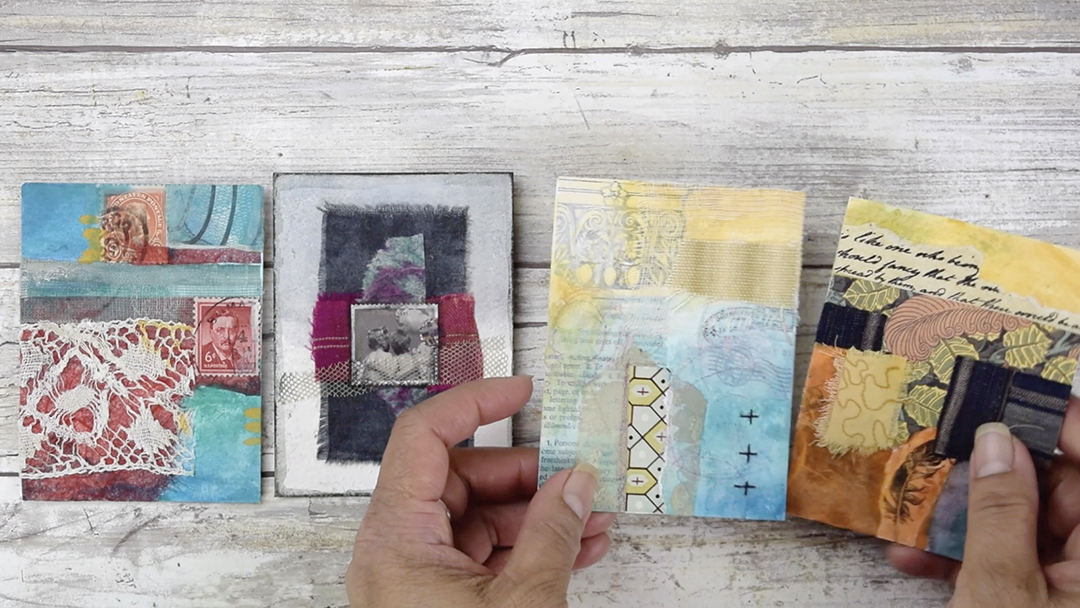 Enroll today and get instant access to the online course.